Runner's Log: 8/7/2017
👟Every time I convince myself to run, I hear my dad's words: " Sometimes you have to do things you just don't want to do." Of course, that was usually followed by "Because I said so…" or "so stop your whining and [insert dreaded chore here]."
👟Before you get to thinking he's super wise, you should know that he always thought cutting and stacking wood was "fun". [insert disgusted shudders here]
👟Great. Mother Nature has everything confused with her yo-yo weather patterns. Leaves are already starting to change colors.
👟If I could find Mother Nature, I would dump ice down her shirt, snap her in the back with her own bra strap, and tell her that her jeans make her butt look big.
👟For those of you who got to witness me skipping up the hill while singing along with The Rock on the Moana soundtrack, what can I say except, "you're welcome."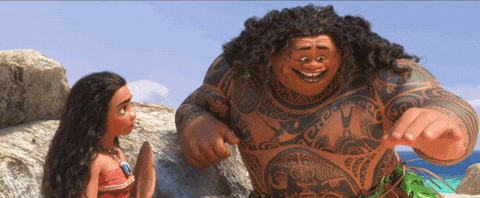 👟I thought you could only get a Charlie Horse in your calf. Apparently, it can happen in your thigh. It hurts worse though. I think I will call it a Sam Stallion. Sounds studlier. [insert pun groan here]
👟Why do we call our overlaps "love handles"? Does anyone actually love them? If someone actually used them as handles, I for one would punch them in the face. I call mine "anger anchors" because they are heavy, are very attached to me, seem to drag me down, and make me pretty mad. Makes sense to me.
👟On today's running playlist: Moana soundtrack, Metallica, Run DMC, Tone Loc, Rob Base, AC/DC, and Sia. Absolutely nonsensically sensical. [Say that five times fast]
👟More than one person has told me to drink a serving of chocolate milk after a run or workout. A serving of chocolate milk has as many grams of sugar as a serving of Coca-Cola. Does that mean that Coca-Cola is also an approved after-run/workout-drink?